Double degree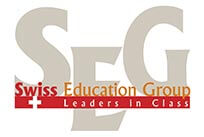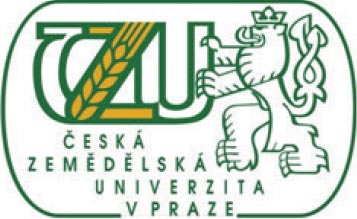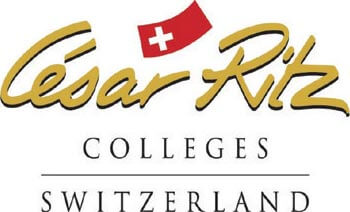 DOUBLE AWARD, DOUBLE DEGREE
CZECH REPUBLIC + SWITZERLAND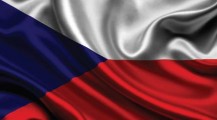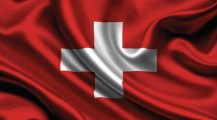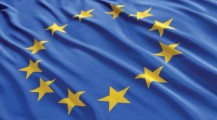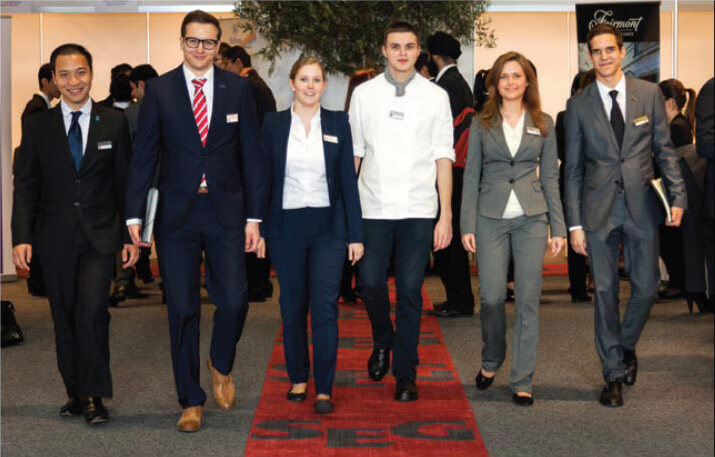 STUDY WITH BOTH THE CZECH UNIVERSITY OF LIFE SCIENCE AND SWISS EDUCATION GROUP


INTERNATIONAL BUSINESS IN HOTEL AND TOURISM MANAGEMENT

HIGH SWISS QUALITY AND SOLID EUROPEAN MANAGEMENT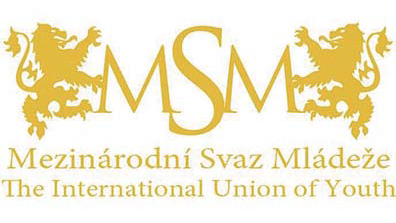 KEY FACTS
The Czech University of Life Sciences, Prague
CULS was founded in 1906. Today it is the third largest university in Prague
The largest faculty of economics in the Czech Republic with 14,000 students
Accredited by the Ministry of Education of the Czech Republic
15-year tradition of English programs
Expert lectures from partner universities from all over the world
At CULS professors apply various methods of teaching and training, including internships at the university estates. Therefore, CULS graduates usually nd good placements in the job market
High employment rates (97%)
Since year 2000, students from 125 countries have studied at CULS
CULS diplomas are recognized worldwide
Wonderful opportunities for sports – CULS campus as well as Prague provide play grounds of any kinds. Czech Republic is exceptionally famous for ice hockey and football
CULS has links with hospitality industry of the Czech Republic – it has its own wine yards as well as a beer factory and a historical castle
"Teaching business internationally is our business"
KEY FACTS
Swiss Education Group (SEG), Švýcarsko
SEG was founded in 1982
SEG is an alliance of Switzerland leading hotel management schools consisting of 5 schools (Cesar Ritz Colleges, Culinary Arts Academy Switzerland, HIM, SHMS, IHTTI) in 7 campuses , oering world class academic programs
Each school is based in a former hotel in Switzerland
Paid internship in Switzerland or abroad is a compulsory part of the academic program
SEG has developed rich and vast partnership with many of the world's leading companies from the hospitality industry
Workshop sessions and guest lectures from industry professionals
Practical application of the subjects taught in class as a fundamental of the Swiss Education Group
Multicultural environment with 6'000 students per year from more than 120 dierent nationalities
State-of-the-art learning facilities
Extensive career and internship opportunities through SEG International Recruitment Forum – 120 leading hospitality companies attend this unique event twice per year
Internship oce Unique alpine or city centre locations of SEG institutes
70% of SEG Alumni working at management level within two years following graduation
DOUBLE AWARD PROGRAM STRUCTURE
First Year

  Second Year

  Third Year

The Czech University of Life Sciences, Prague Faculty of Economics and Management Studies in English Language
The Czech University of Life Sciences, Prague Faculty of Economics and Management Studies in English Language
Hotel Institute Montreux , Switzerland "International Hotel & Business Management" Studies in English language
Semester 1

(4 months)

Semester 2

(5 months)

Semester 3

(4 months)

Semester 4

(5 months)

Term 1

(11 weeks)

Term 2

(11 weeks)

4 to 6 months of paid internship in Switzerland or Worldwide
DOUBLE DEGREE PROGRAM STRUCTURE
First Year

  Second Year

  Third Year

The Czech University of Life Sciences, Prague Faculty of Economics and Management Studies in English Language
The Czech University of Life Sciences, Prague Faculty of Economics and Management Studies in English Language
César Ritz Colleges, Switzerland International Hotel & Tourism Management Studies in English Language
Semester 1

(4 months)

Semester 2

(5 months)

Semester 3

(4 months)

Semester 4

(5 months)

Term 1

(11 weeks)

Term 2

(11 weeks)

4 to 6 months of paid internship in Switzerland or Worldwide
GRADUATE IN 3 OR 3,5 YEARS WITH MORE…

Two awards from two European countries will enhance your CV, giving you international appeal:

Bachelor in "Business Administration" granted by state European University -the Czech University of Life Sciences (CULS), Prague-studies in English;
Swiss Higher Diploma in International Hotel Management granted by Hotel Institute Montreux (HIM), a member of Swiss Education Group (SEG) – a world leader in hospitality education-studies in English; or
Bachelor of International Business in Hotel and Tourism Management granted by César Ritz Colleges Switzerland, a member of Swiss Education Group (SEG)-studies in English;

Paid internship in Switzerland or worldwide (4 to 6 months) – Students completing an internship in Switzerland receive a minimum gross monthly salary of CHF 2,168. Two years of living in the Czech Republic will broaden your internship opportunities in terms of work visa;
Save time: In only 3 or 3,5 years gain two awards or complete two bachelor degrees;
Save money: 2 years out of a 3 or 3,5-year program spent in the Czech Republic will help you save up to 70%;
Gain experience of studying and living in two European countries;
Learn 3 foreign languages: Study in English; German or French is compulsory from the rst year; living in the Czech Republic will help you learn Czech. The more languages you speak the more employment opportunities you get;
Double your networking opportunities: Enjoy the international environment of one of the most romantic and popular European cities – Prague, with fast developing hospitality sphere, study at CULS campus for 2 rst years with more than 20'000 students and study in Switzerland during a nal year, the birthplace of hospitality;
Combine a solid European "Business Administration" Degree with one of the most rapidly developing specialization of high demand – hotel and tourism management: Open doors to a wide variety of exciting career options around the world and get prepared for top-end management positions in the booming hospitality industry;
Gain experience of studying on a big university campus in Prague and a boutique style top-range institute in Switzerland;
Learn specic features of hospitality industry of at least two European countries: Regular master classes from professionals are part of the study program in Prague and Switzerland, + paid internship in Switzerland or worldwide;
Get wonderful employment opportunities: Specialists of high quality are of high demand in hospitality industry in the Czech Republic, world-class hotel chains are being opened every year or take your chance to get employed worldwide;
Enroll into the program right after your secondary school graduation

Entry requirements:

completion of secondary school
English language requirement of IELTS 5.0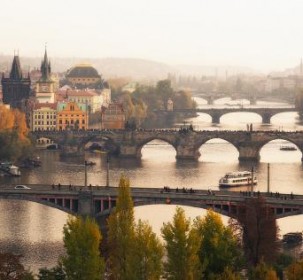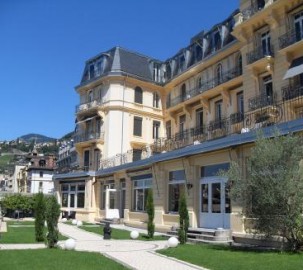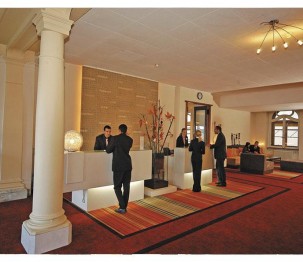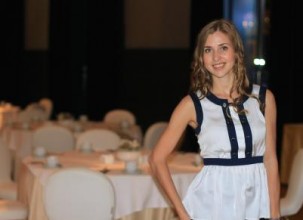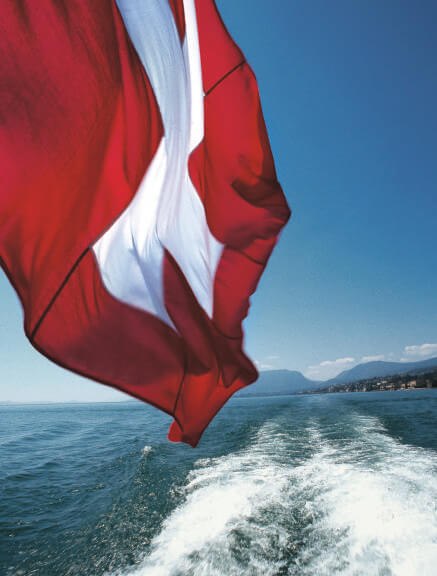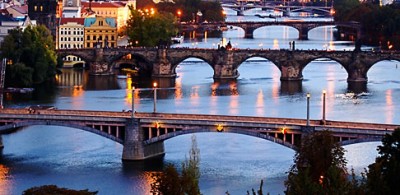 Czech Republic, Prague
The best place to study and live
Prague is the capital and the largest city in the Czech Republic, and also one the most beautiful cities in Europe. Prague is also called "A city of Hundred Spires" and "Golden city". In 1992 Prague's historical center has been included in the World Heritage List: properties around the world protected by UNESCO.
Prague can be easily called the biggest museum in the open air. According to Guinness World Records, Prague Castle is the biggest ancient castle in the world. A lot of tourists visit Prague during the year because there are many places of interest worth seeing.
If you are looking for diversity in your daily school life, if you are looking for aordability of study and living costs and at the same time you want to study in Europe – Prague is the place to be.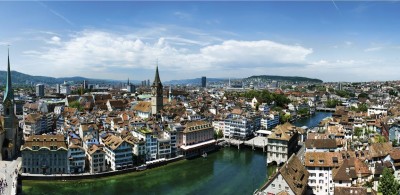 Switzerland
The best place to study hospitality and start building your career
Switzerland oers students the very best in education and lifestyle. It is the ideal location for international students, renowned for its high quality of life, its central European location and its reputation as the birthplace of hospitality. Switzerland is an extremely safe country with a high-level living standard. Not only renowned for chocolate and cheese, private banking and luxury watch making; its natural beauty, cultural and linguistic diversity and the Swiss reputation for excellence and professionalism all add to its attributes.
Switzerland's reputation as the birthplace of hospitality was established over one hundred years ago when the rst palace-style hotels were built.
Today, these traditions continue and graduates of a Swiss curriculum are highly respected for their ability to function and manage in the competitive international hospitality environment.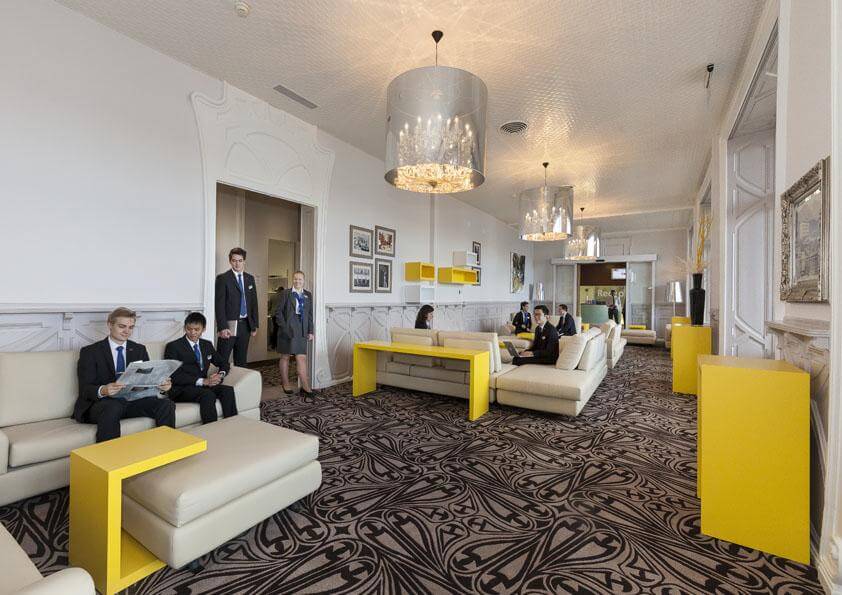 If you have any questions, we will be happy to answer them!